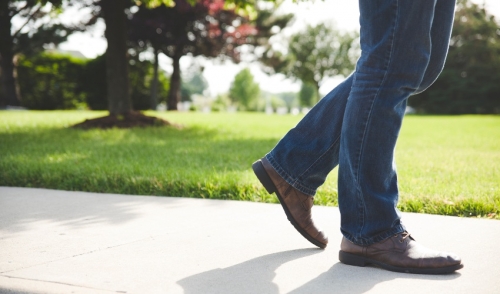 Everyone has that old pair of jeans that they just don't want to throw away. It is hard to know when something goes from being an old favorite to being garbage. We are here to help you figure out when to get rid of those old jeans and buy a new pair.
Size
The first and most obvious reason to buy a new pair of jeans is when your old ones just don't fit you anymore. Whether this is because you've gotten bigger or gotten smaller, the last thing you want is ill-fitting jeans. Jeans that fit you right are better than jeans you have a history with.
Style
As time passes, styles change. What may have been stylish 5 or 10 years ago could be out-of-date by now. If you are still sporting big bell-bottoms, it might be time to invest in a pair of straight leg or skinny jeans. Don't be caught wearing out of style jeans, pick up a pair that you can be proud to walk around in.
Wear and Tear
Despite the durability of denim, jeans do get worn out. While some small holes and fraying are no big deal, if these holes grow and spread your jeans go from looking vintage to looking like garbage. Make sure you get some new jeans before the holes get too big. Be resourceful and use the old, worn out jeans for working in the yard or painting!
Expanding Your Wardrobe
You can never have enough jeans. There are so many styles and so many different colors that you can have tons of jeans and never have ones that look the same. If you don't have a pair of dark straight leg jeans, it is time to purchase some. Make sure you have jeans for every occasion. Dressy jeans, casual jeans, laying-around-the-house jeans, and work jeans are all must haves. Also be sure that you have jeans with a dark wash, a light wash, and a medium wash. Having flexibility with your jeans is a wonderful thing.
All in all, there is never a bad time to buy a new pair of jeans, so happy shopping!